2022 Merchant Sidewalk Sales Sign-Up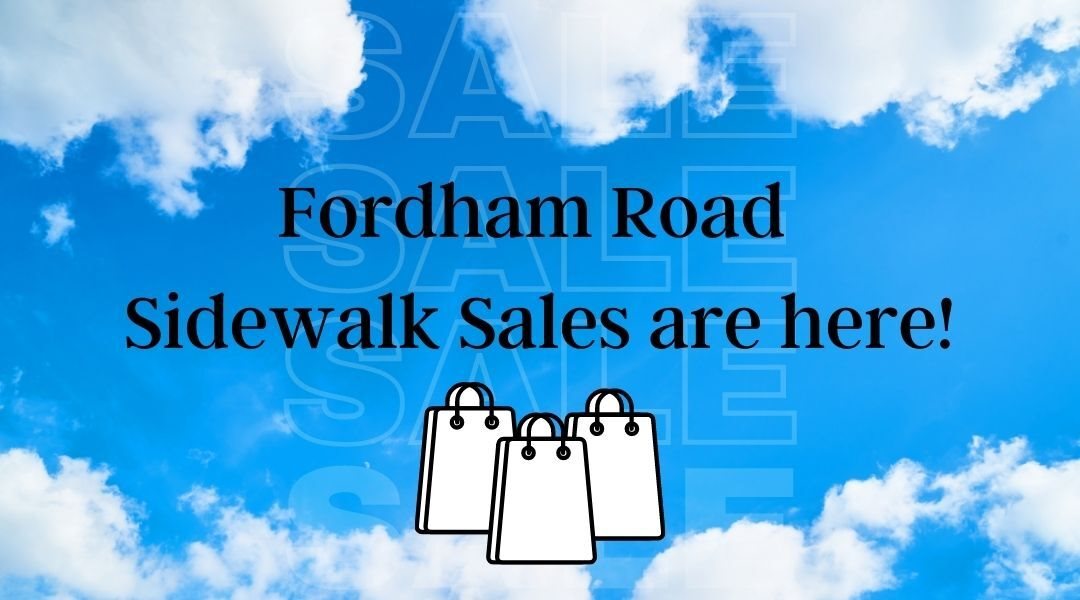 Friday, June 11, 2021
As part our efforts to promote shopping locally, the Fordham Road BID hosts sidewalk sales along Fordham Road. These events provide BID businesses with an outlet to showcase seasonal items and give area residents the opportunity for huge savings while shopping in their local neighborhood.
Sidewalk sales will provide all its participants with the ability to utilize sidewalk space in front of your stores from twice a month from Thursdays to Sundays. ONLY BID REGISTERED STORES will be able to participate & to be listed on permit.
As participating store, you will be able to utilize up to 5' of sidewalk space from your building line and cannot extent beyond the length of your storefront. Each merchant is responsible for providing your own display equipment in front of your establishment.