Congratulations to Executive Director Wilma Alonso
Friday, December 10, 2021
Executive Director Wilma Alonso Listed Among City and State's Power 75
The Fordham Road BID Staff and Board extend their sincere congratulations to Executive Director Wilma Alonso for being listed among City and State's Power 75 in New York City this month!
City & State's inaugural Economic Development Power 75 identifies the policymakers who are driving economic development strategies in New York and positioning the state for a post-pandemic recovery, including elected officials, government appointees and leaders of chambers of commerce, trade associations, business improvement districts, labor unions, corporations and nonprofits.
65. Wilma Alonso
Executive Director, Fordham Road BID
Wilma Alonso has been a fierce supporter of the Fordham Road Business Improvement District since helping to establish it in 2005, leading major projects including securing funding for the renovation of Bryan Park and heading up a $1.5 million lamppost installation project. In a recent interview with The New York Times, Alonso pointed out that the district – which has been praised as one of New York City's COVID-19 success stories – has been resourceful in its efforts to survive.
Read more on City and State New York's article on Economic Development Power 75.
Photo Gallery
See also
More Business Resources
Friday, May 7, 2021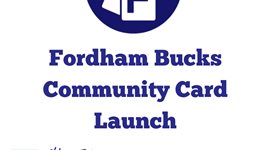 Merchant Sign-Up for Fordham Bucks
Executive Director Wilma Alonso Listed Among City and State's Power 75
Friday, May 27, 2022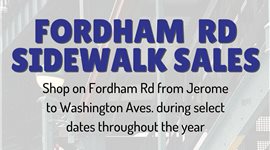 2022 Fordham Rd. Sidewalk Sales Annual Schedule
Executive Director Wilma Alonso Listed Among City and State's Power 75
Friday, May 21, 2021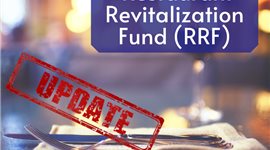 Update on Restaurant Revitalization Fund
Executive Director Wilma Alonso Listed Among City and State's Power 75
Sunday, May 9, 2021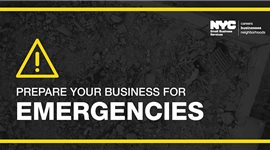 Prepare Your Business For Emergencies
Executive Director Wilma Alonso Listed Among City and State's Power 75
Friday, December 10, 2021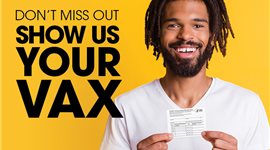 "Key to NYC" Program EXPANSION
Executive Director Wilma Alonso Listed Among City and State's Power 75