Fordham for the Holidays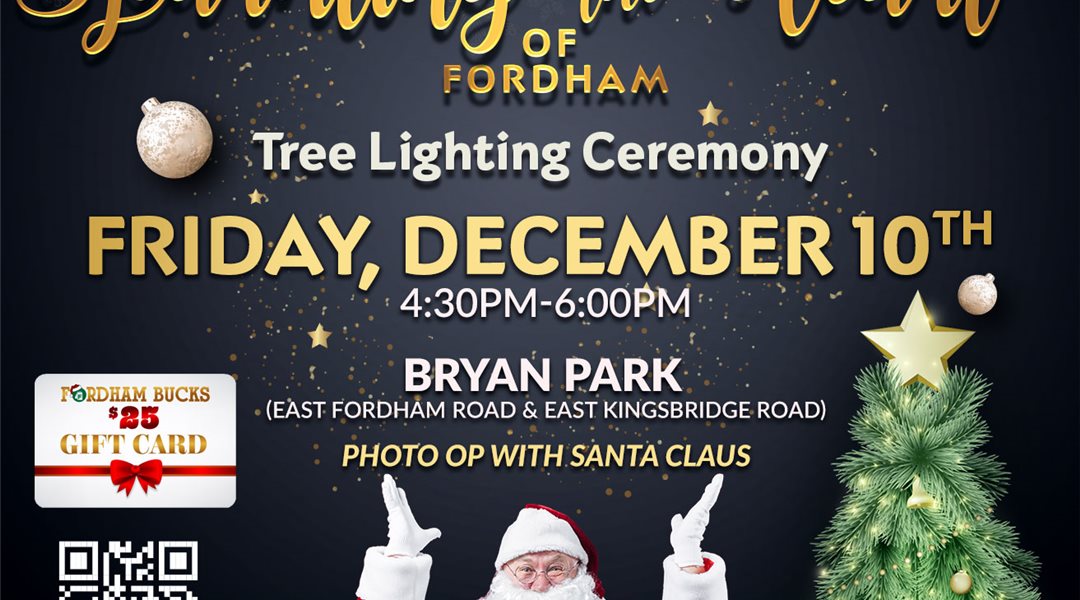 Tuesday, December 7, 2021
Season's Greetings from the Fordham Road BID Team!
Sparkling the Heart of Fordham
The Fordham Road BID presents its 16th Annual Sparkling the Heart of Fordham sponsored by NYC council members Oswald Feliz and Fernando Cabrera. The event is free to the public.
Please join us at Bryan Park (Intersection of E. Fordham Rd & Kingsbridge Rd) on Friday, December 10th from 4:30PM - 6:00PM.
On the Agenda:
Tree Lighting Ceremony
Photo Op with Santa
Holiday Shopping
Music
Giveaways
Fordham Bucks
Sign up for a FREE $25 Gift Card to shop on Fordham Road for the holidays through the Fordham Bucks program.
Sidewalk Sales
Shop Local with Fordham Road Sidewalk Sales on Thursday, December 16 and Sunday, December 19 between noon and 7PM.
If you have any questions about Fordham seasonal events or holiday shopping promotions, please contact info@fordhamroadbid.org.
Photo Gallery