Rebuild, Renew, Reinvent: A Blueprint for New York City's Economic Recovery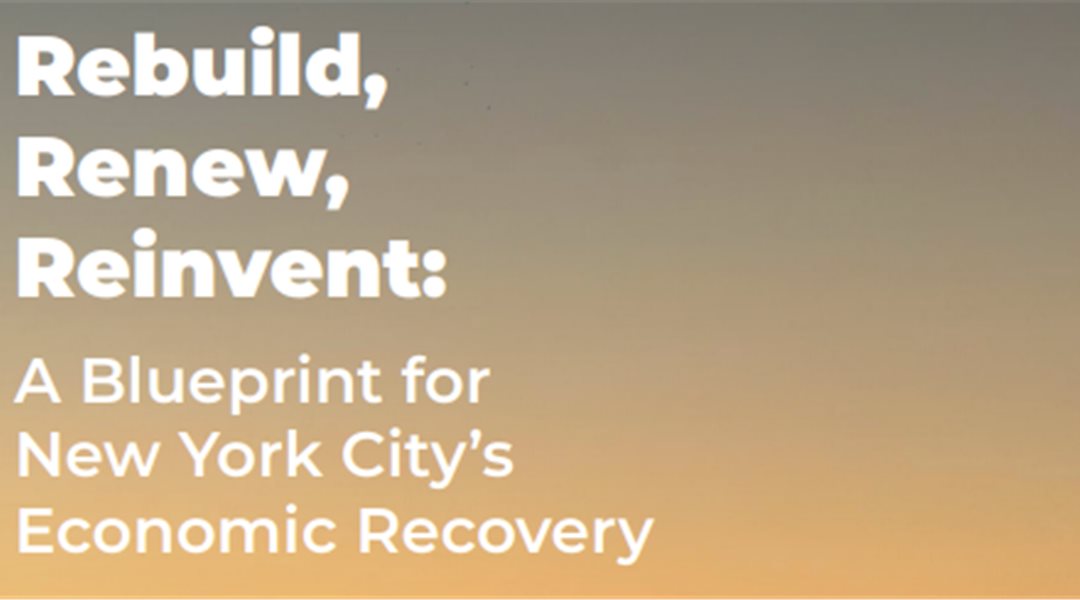 Tuesday, March 22, 2022
Mayor Adams' Plan for NYC's Post-Covid Recovery
On March 10th, Mayor Adams released a 63-page document regarding his plans for the City's recovery following COVID-19.
He said, "New York City's recovery cannot and will not be about going back to the way things were — we are going to rebuild, renew, and reinvent our city and our economy for today, tomorrow, and generations to come." This is more than a to-do list: It is a complete reset with more than 70 concrete actions we will take to tear down the barriers to progress and build up a strong, resilient city with opportunity for everyone. I want all New Yorkers to know that your city is looking out for you and planning for your future, so New York can be a city we are all proud to call home."
The plan includes five strategies to achieve these goals:
Restart our city's economic engines and reactivate the public realm
Support small businesses, entrepreneurship, and a more equitable economy
Drive inclusive sector growth and build a future-focused economy
Connect New Yorkers to quality jobs and in-demand skills
Plan and build for inclusive growth now and in the future
Read the full document HERE.